International Southern Gospel Music Network
Featured Artist for February 2001

Tim Beitzel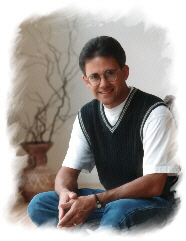 Click here to see an interview with Tim Beitzel!

Visit his website by going to http://www.timbeitzel.com.

Booking Information:

Address:

PO Box 284

Duncannon, PA 17020

Phone: 1-800-734-9518

E-Mail: abeitzel@aol.com

Newsletters from Tim Beitzel are available by e-mail. You may subscribe by sending him an e-mail.

---
Click here to join the International Southern Gospel Music Network.
Membership is FREE!
Click here to go back to the homepage.